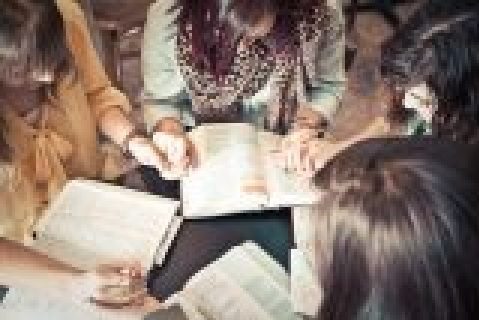 "It is really significant that through out Scriptures, the atoning, substitutionary death of the Savior has been illustrated by the death of an animal, many times a calf or bull (see Day of Atonement, Leviticus 16:3,6, 11, 14, 15, 18, 27).  Jesus was that Sacrifice for the atoning of sins.  The father in the parable of the prodigal son uses the same word that in the Greek Old Testament was used for the bulls of the Day of Atonement. 
In the parable of the prodigal son, the "fattened calf" (Luke 15:23) would be killed and the celebration would begin!  Jesus was dying that we may have a place in the Father's household!  Oh, my soul, REJOICE! Let us once again, receive the assurance of salvation through His blood!"
"Surprising Assurance" Lesson 8 continues our Surprised By Love Bible Study by Elizabeth Talbot on DVD.